That the term "branding" is becoming increasingly popular and well-known is no surprise, but do you really know what it is and what purpose it serves? Do you understand the benefits that a branding project can bring to businesses, especially for owners of shops and restaurants? Well, that's exactly what we're going to talk about today, so if you're looking to strategically increase the relevance of your business and brand, just keep reading.
What is branding and why is it different from a "logo"?
Branding is a strategic management model for companies focused on enhancing their competitive differentials to guide every decision-making process. This means that the shape and colors of the logo are just some of the aspects involved in this concept. The whole graphic design embraces the visual identity of the brand, while branding materializes the overall identity of the business: it involves corporate culture, verbal communication, marketing efforts, public relations, and more.
The confusion between these two terms is quite common and recurrent for a very simple reason: visual communication is what gives the business its face and is capable of summarizing all the brand attributes in a symbol: the logo. It's like the logo is a box into which the audience puts all the experiences they've had with that company (both positive and negative). These experiences form what we call the brand's image, which materializes not only in this simple graphic element but also in its developments: the visual identity.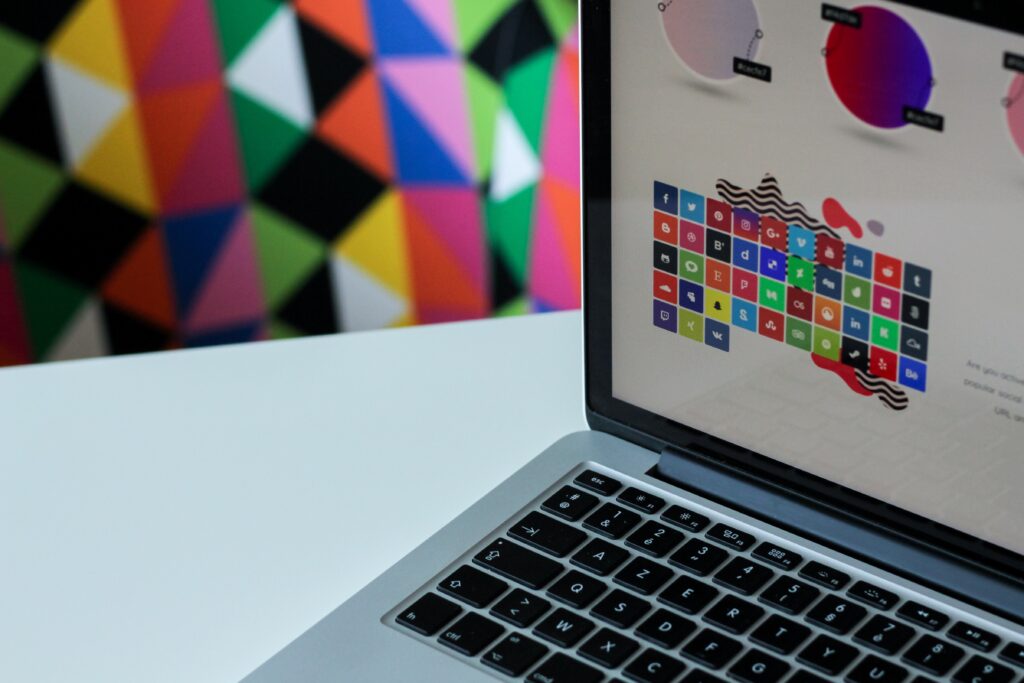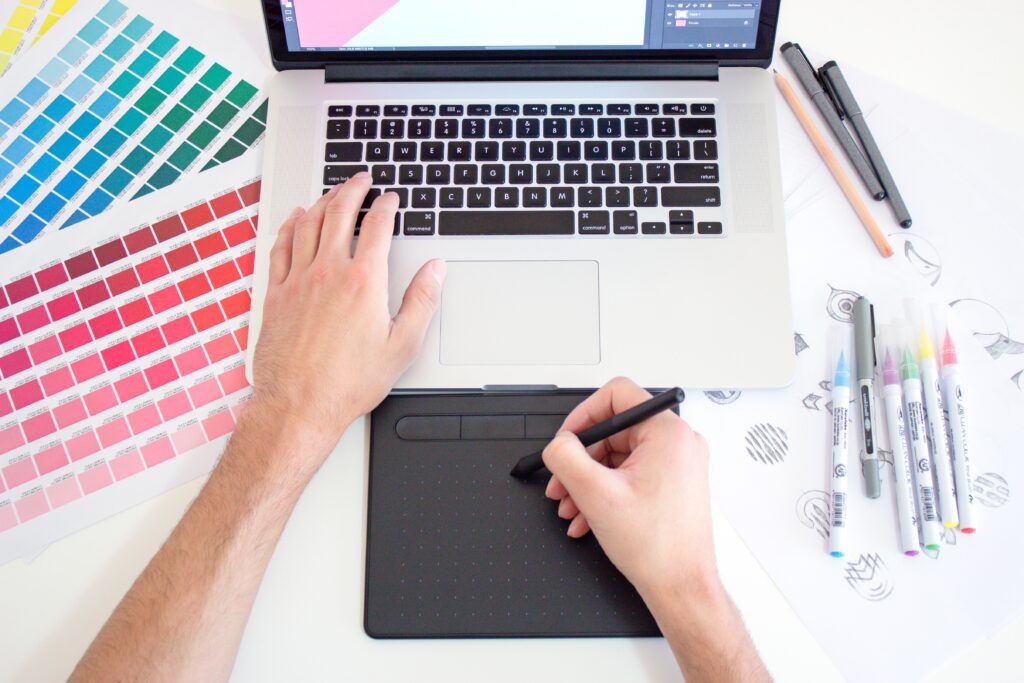 How to Use Branding to Your Advantage in Restaurants and Shops?
Now that we know what branding is, how can we actually use it to our advantage? Well, we have three essential tips:
1- Find your key differential
Keep in mind that the market is becoming increasingly competitive and segmented. Niches are getting smaller, and the big challenge for shops and restaurants is not only to attract but also to retain their audience. To achieve this, it's important to have a recognized differentiator, something that only you possess.
The best quality, the best taste, the best prices… all of these will be repeated by your competitors and won't be the decisive factor in the audience's choice. Want to think of a good differentiator for your brand? Consider the experience you'll provide to your customers.
2- Show your differential
Having a differential is useless if it's not being shown to your audience. It's important that all your decisions are made with this in mind, so take every opportunity to reinforce your positioning:
Train your team. How about creating a unique greeting or welcome phrase? Something as simple as an exclusive welcome message can make all the difference.
Craft your texts and work on the brand's voice (verbal language). On packaging, walls, tables, restaurant menus, or price tags for shops… every point of contact with your customer is an opportunity to deliver a relevant message.
Present yourself in a memorable way. Don't let the visual aspect of your brand sabotage you; customers are attracted by what they see, and they'll only give you a chance if they find you interesting. Take care of your brand and its graphic elements with attention, ensuring they align with your audience's interests. Graphic design and architecture are powerful elements, especially for physical establishments. 
3- Track your results and build relationship
Today brands are like people, and just like celebrities, they have a reputation to uphold. It's essential to ensure that people are speaking well of you, especially online. So always monitor your results on Google, build relationships with your customers, and interact with them on social media. This is crucial.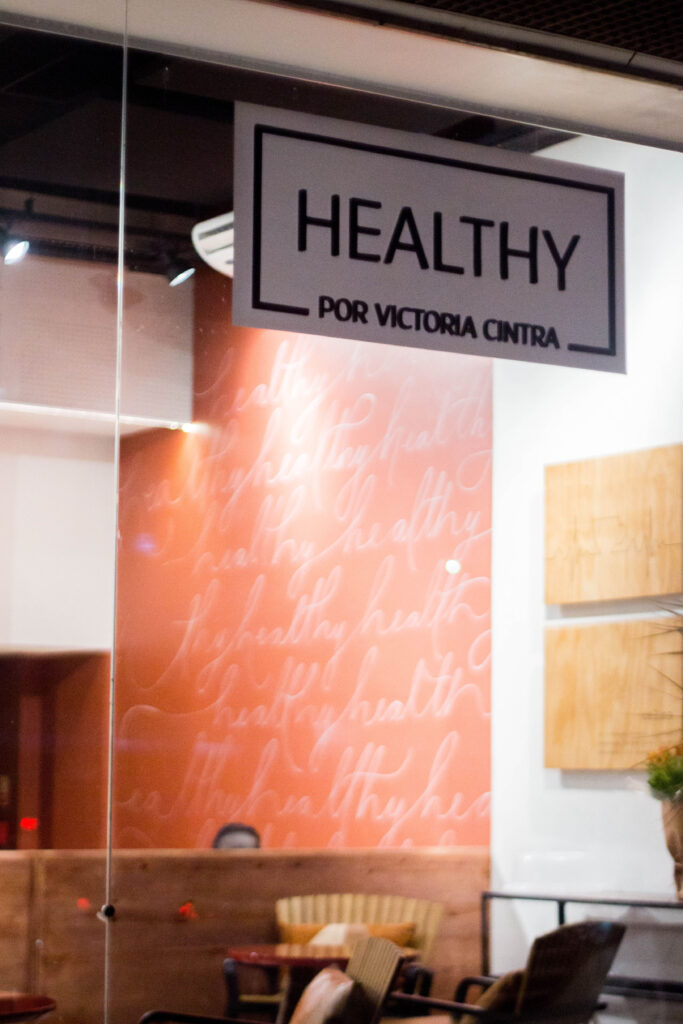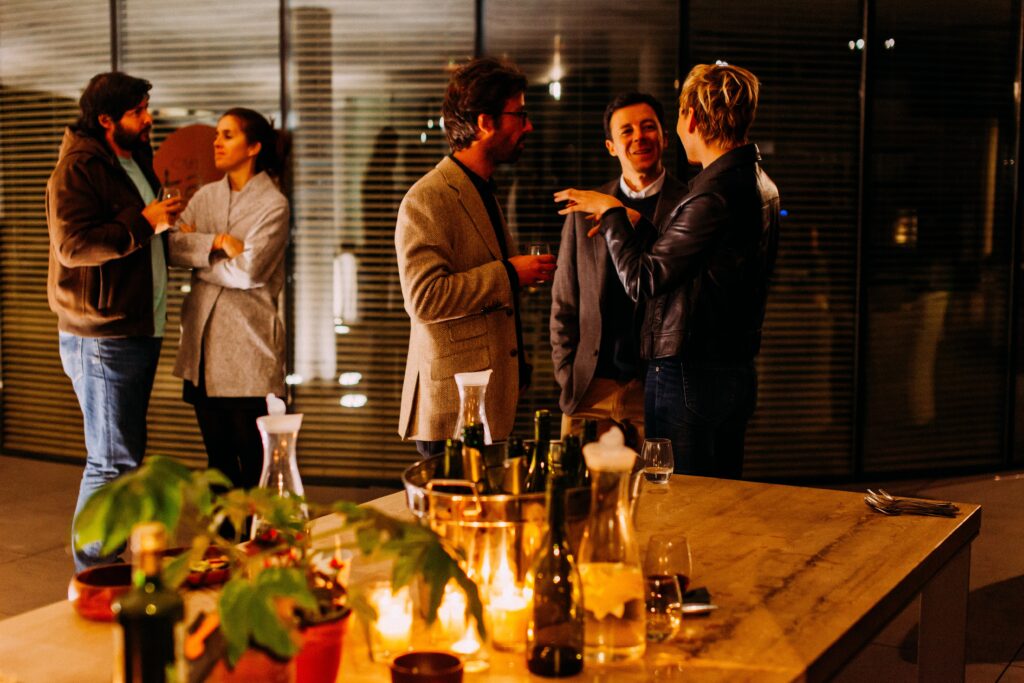 After all, what are the advantages of branding? What do I gain from it?
The most substantial results of a branding project tend to show up in the medium to long term, but they are extremely relevant:
1- Greater audience engagement and organic media:
If you are relevant to your audience, they will talk about you on their social media, recommend you to friends, and generate new customers for you without you having to spend any money on advertising.
2- Talent attraction and team engagement:
Investing in your brand not only brings in new customers but also attracts skilled professionals interested in joining your team and helping you grow. If your employees identify with your corporate culture and want to be part of it, they will perform much better.
3- Increase brand value:
Investing in a brand will increase its market value. Public trust is one of the most valuable assets a company can have today. Thus, a brand with a solid base of "fans" is worth a lot. Think of Starbucks or Outback, for example. A more valuable brand can become a franchise much more easily, can be sold for a higher price, and can become a group of enterprises that share the same philosophy and have the necessary support to open new businesses as successful ventures.
What's should you consider so your brand makes the effort worthwhile?
The answer to this question is simple: Consistency is the watchword. Don't deceive your audience, don't promise what you can't deliver, and remain transparent. Stay true to your positioning.
If you really want to incorporate this management model into your company but don't know where to start, there are many specialized professionals who can help you. Get in touch with Motora, and let's have a chat 🙂