Almaléa emerged from an experiment conducted in the kitchen at home, with the aim of providing well-being, health, and quality of life to its consumers. Aware of the need to expand its horizons, the brand faced a challenge: stagnant sales and the need to establish a physical presence in the market.
Upon recognizing this need, the co-founders, Natalia and Ingra, acknowledged the importance of maturing and professionalizing the brand to reach this new level. That's why they sought out Motora to develop a strategic plan that could meet their needs and position Almaléa in the market in the best possible way, reinforcing the incredible work that the co-founders were already doing.
Our objectives: Brand creation and visual identity for Almaléa, a brand of artisanal ice creams from Salvador for everyone: from people with dietary restrictions or on diets to those who simply want a sweet treat after lunch.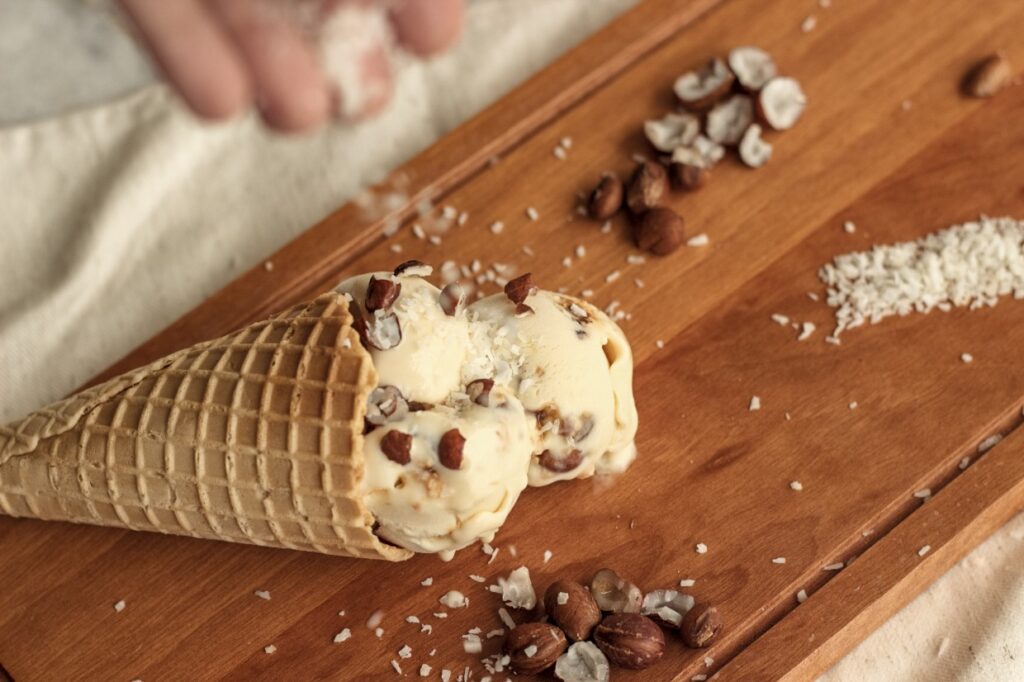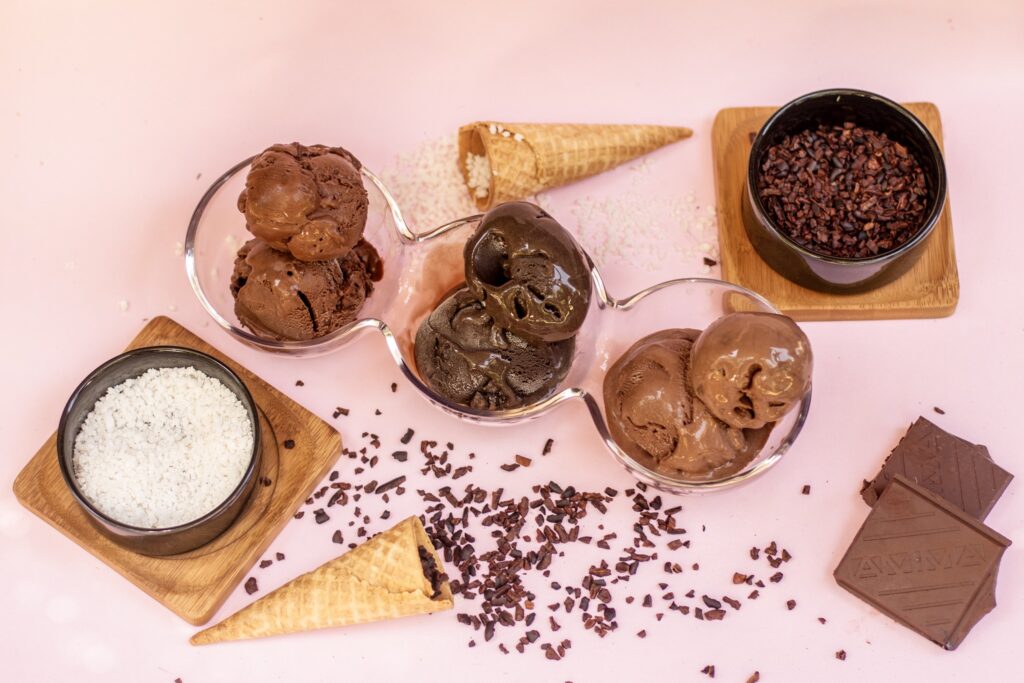 Strategy and brand voice
For Almaléa's Branding project, Motora changed the brand's communication approach, making it closer to its audience and even more welcoming, warm, and dynamic, which aligns with Almaléa's personality and perfectly reflects the brand's essence. 
Motora transparently showcased the brand's purpose through its rebranding: offering natural sweets and ice creams for everyone while maintaining a sustainable policy.
One of the partners' requests was to create a welcoming establishment, a place where people wouldn't just pass by but could gather and stay. To evoke this desire in Almaléa's customers, Motora suggested changes in the experience they would have when visiting the place, such as ice cream tastings, the use of biodegradable spoons, a Pet-Friendly space with special ice creams for dogs, personalized containers and popsicles, accompanying letters with deliveries, and more.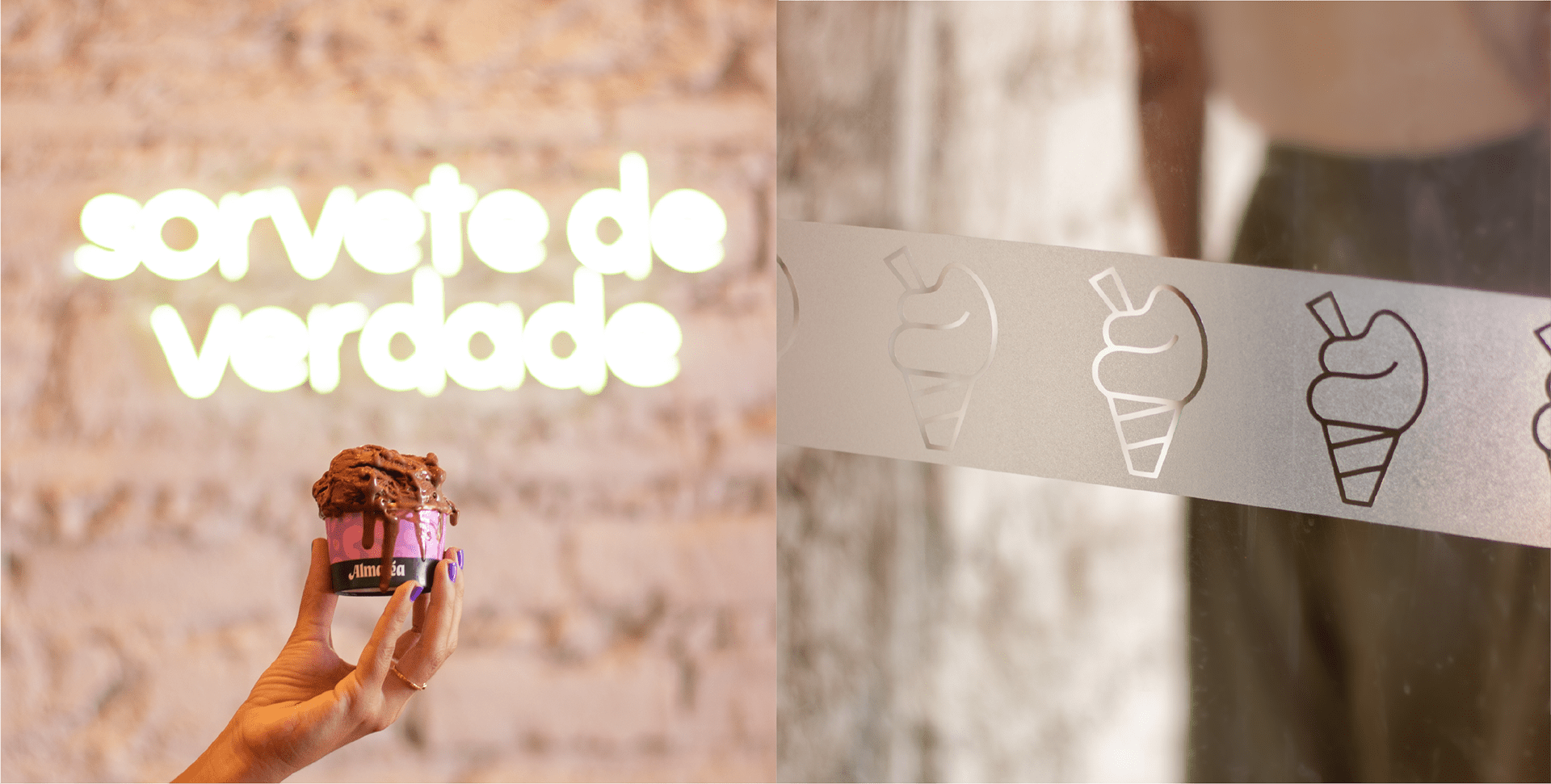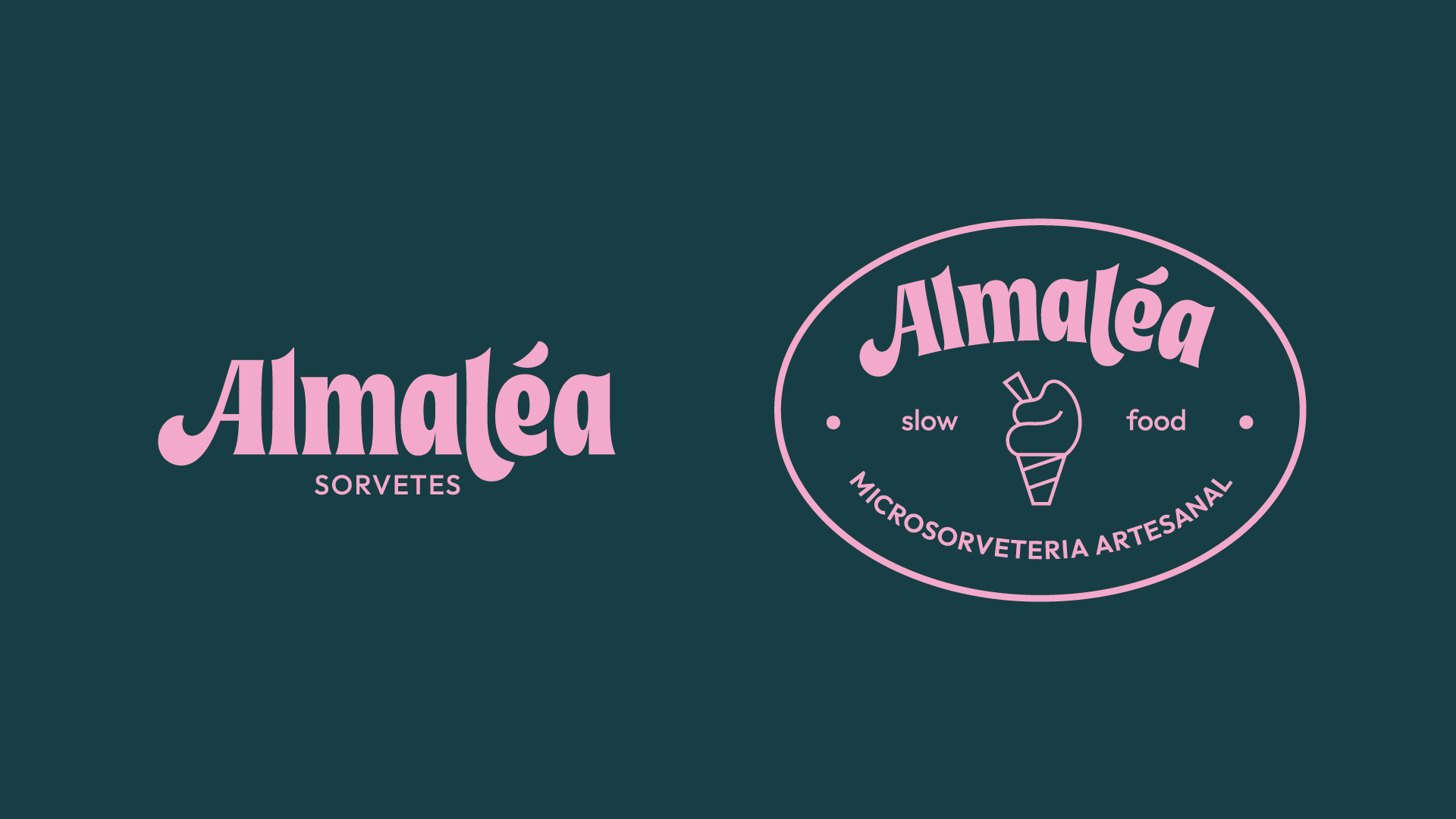 The Almaléa logo is entirely typographic and aims to represent the creaminess of the brand's products as well as movement. The design refers to icecreams, the brand's main product. This combination gives sophistication, charm, and friendliness to the brand. It is accompanied by a seal and a pictogram in certain variations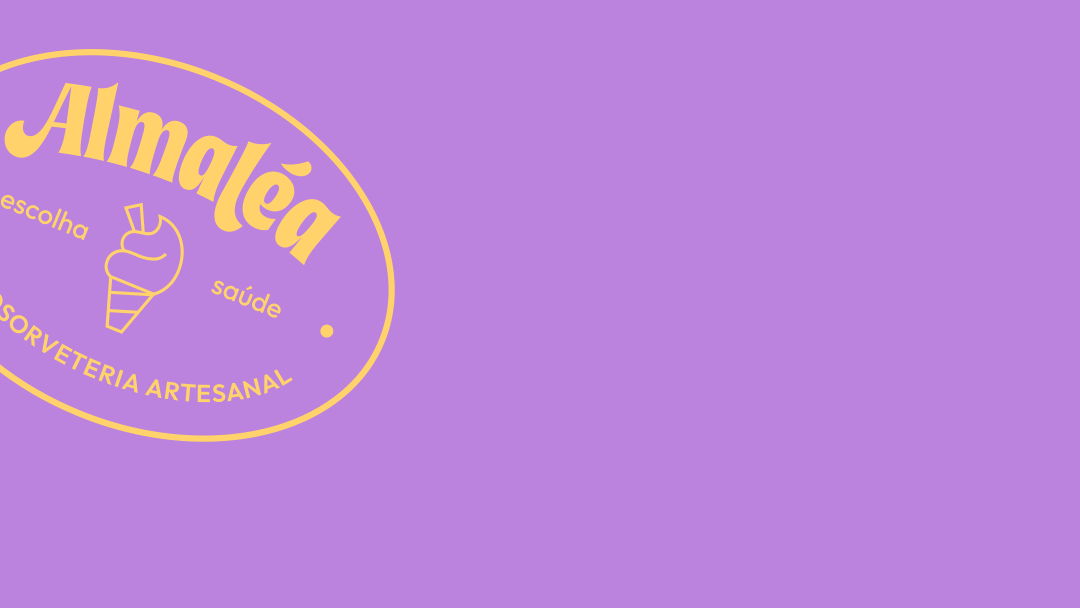 Brand and visual identity
The visual identity created by Motora to reinforce Almaléa's branding brings along all the creaminess, high spirits, and purpose of the brand. The vibrant and warm colors mixed with pastel tones bring the idea of warmth and positivity that is part of Almaléa's personality. The logo features friendly curves and shapes that evoke the creaminess of the brand's ice creams, as well as graphics that are part of the visual identity and encompass the ingredients used in Almaléa's kitchen, as well as graphics that refer to popsicles. The graphics that embody the brand's visual identity can be found throughout the physical store of Almaléa located in Salvador, Bahia, as well as on the menu, packaging and social media. 
The brand was also engraved on the popsicle sticks sold by Almaléa.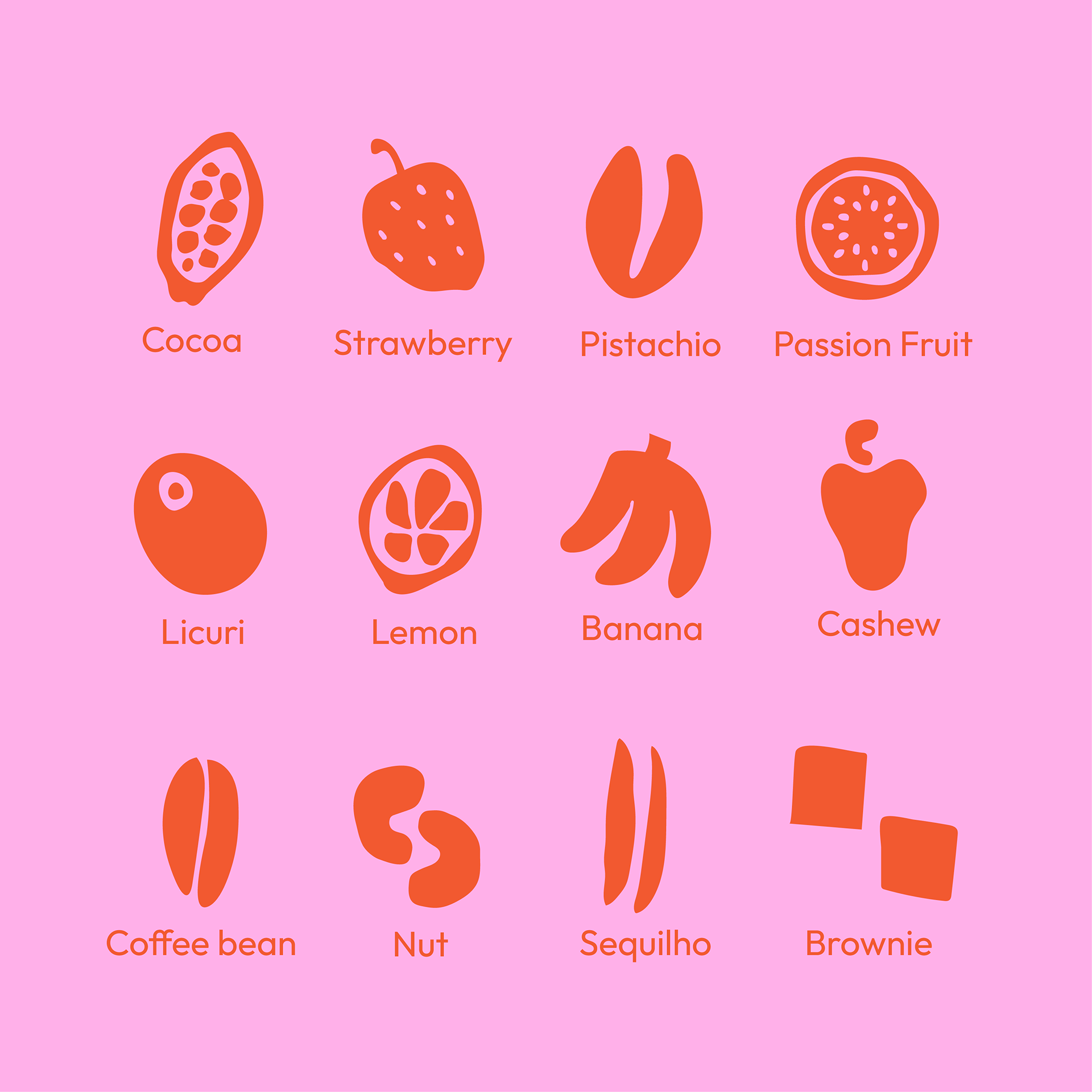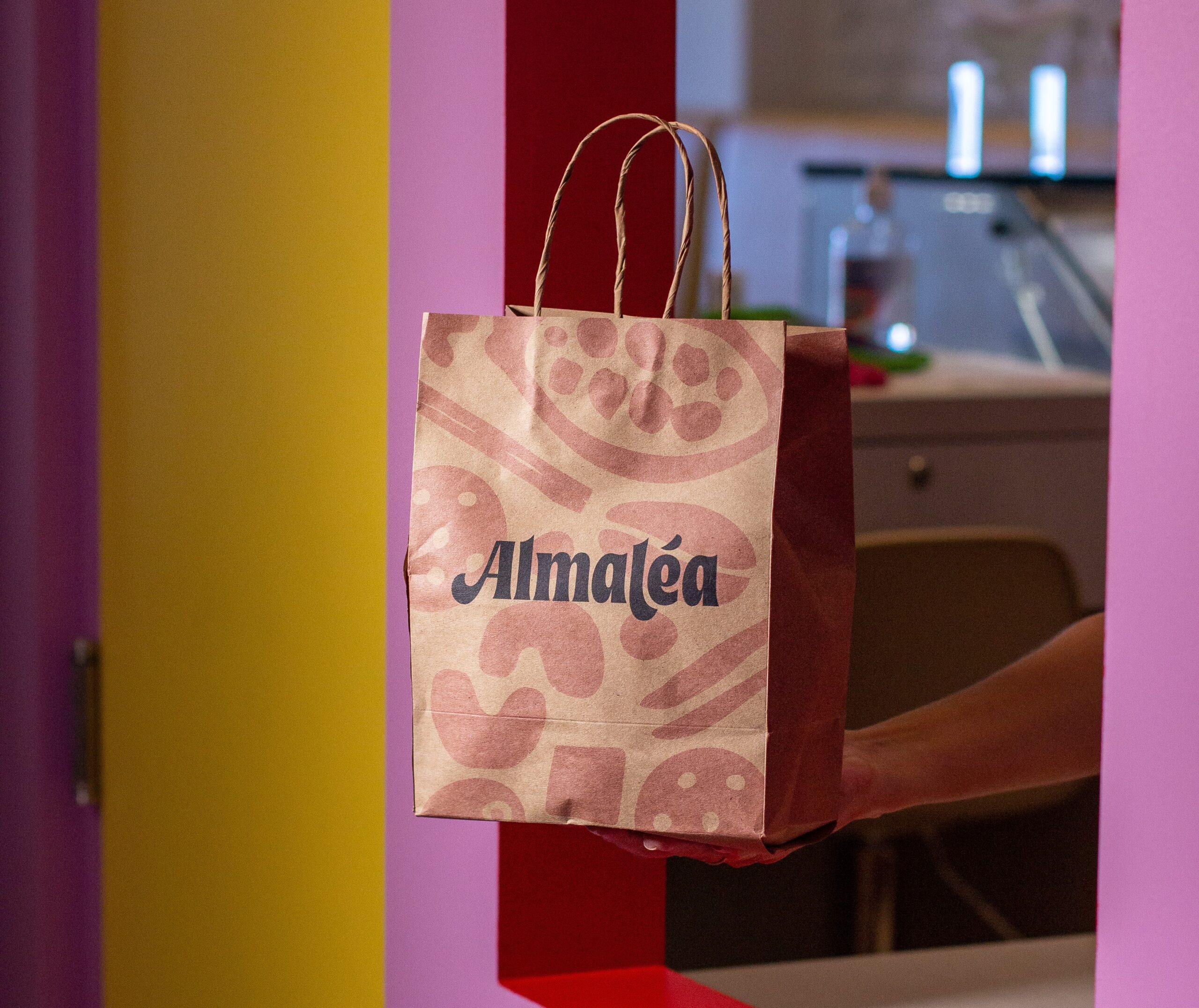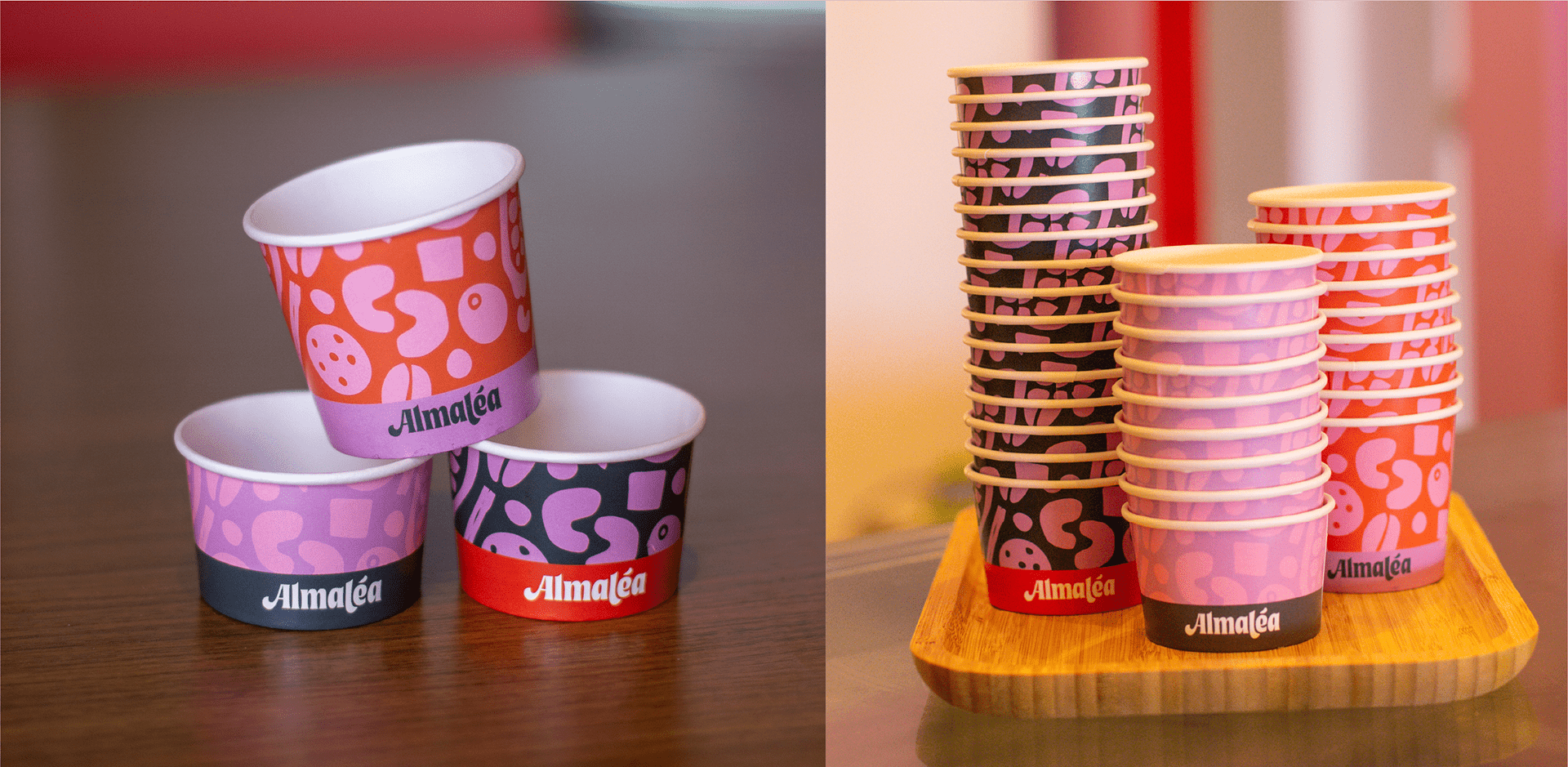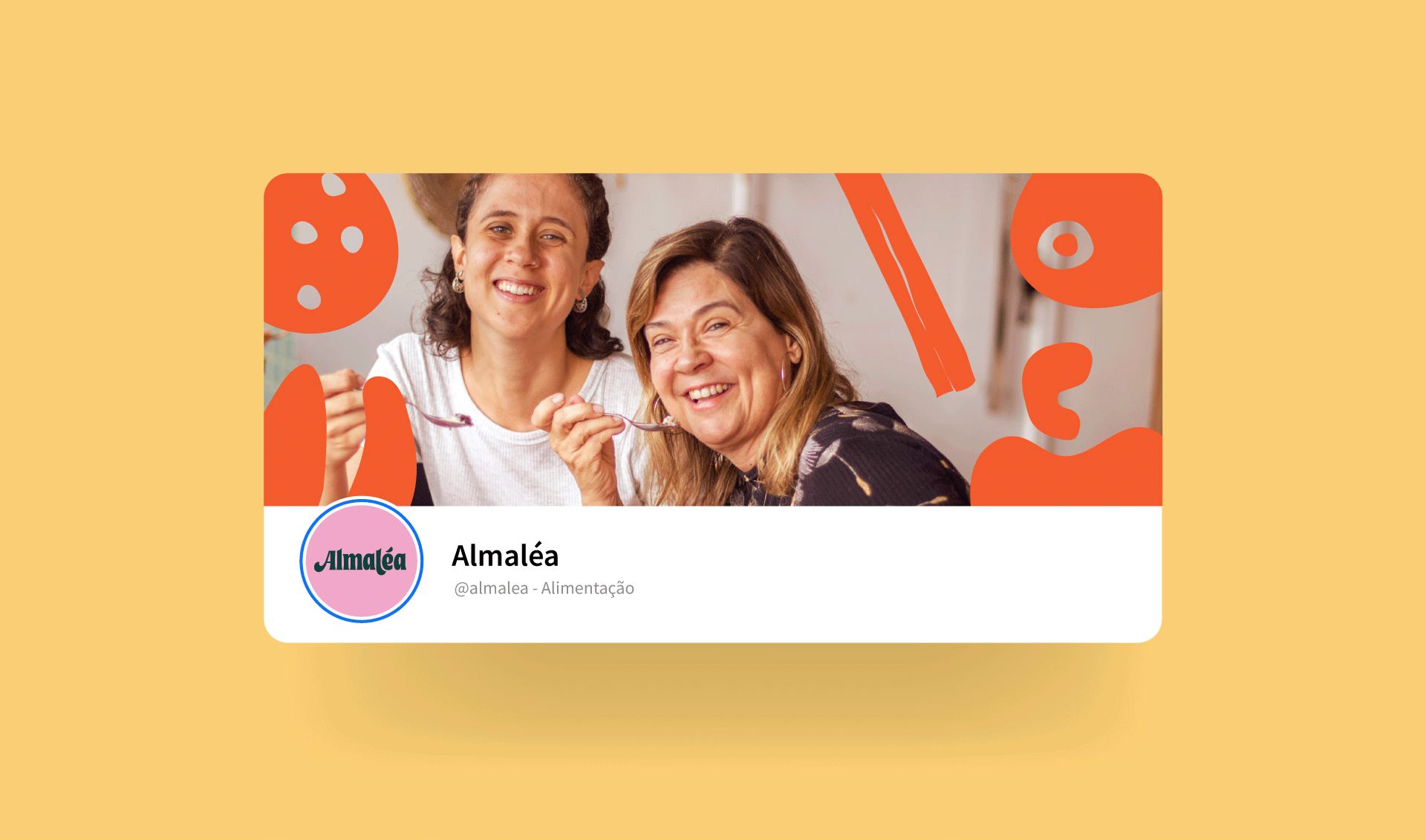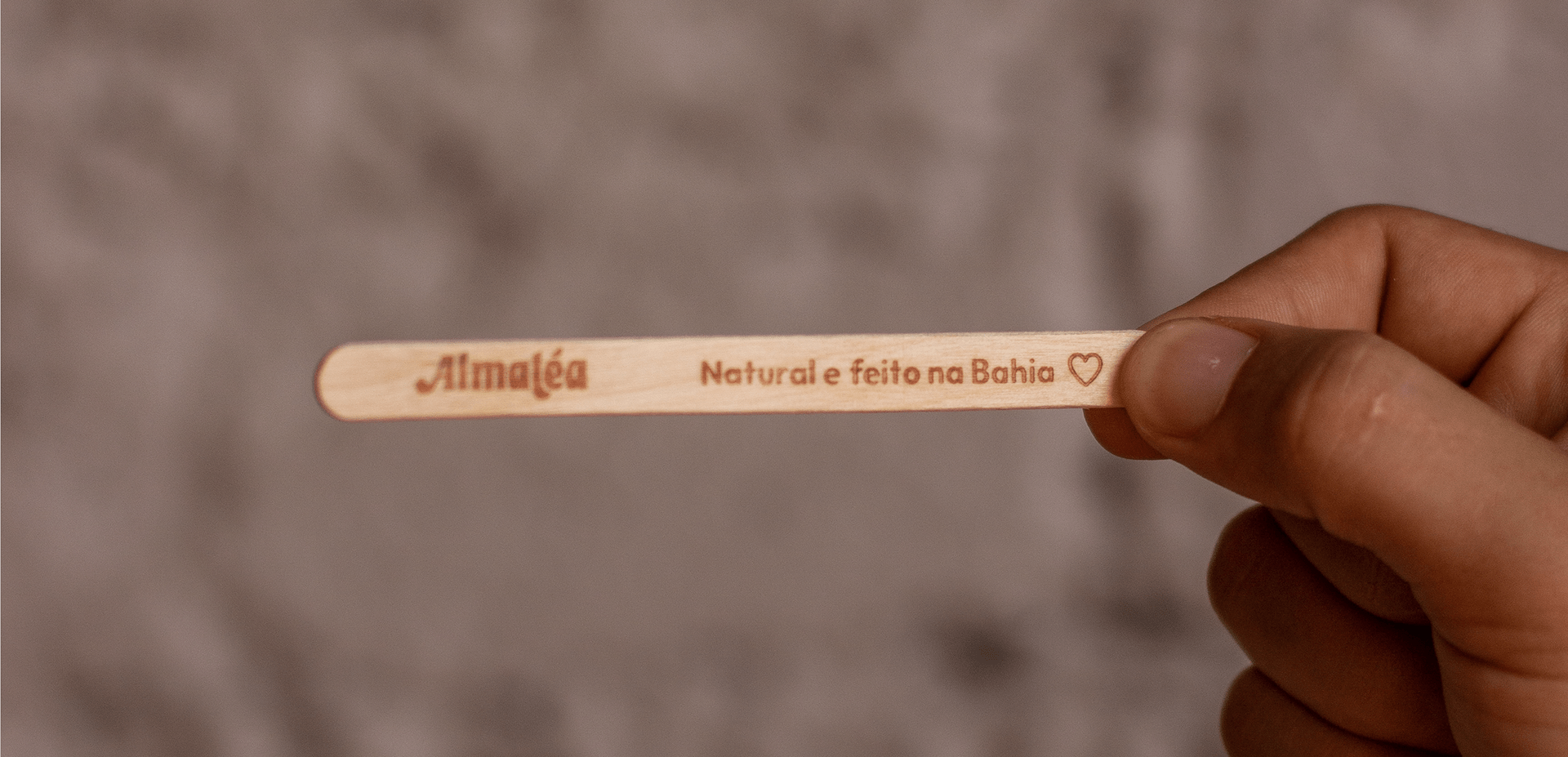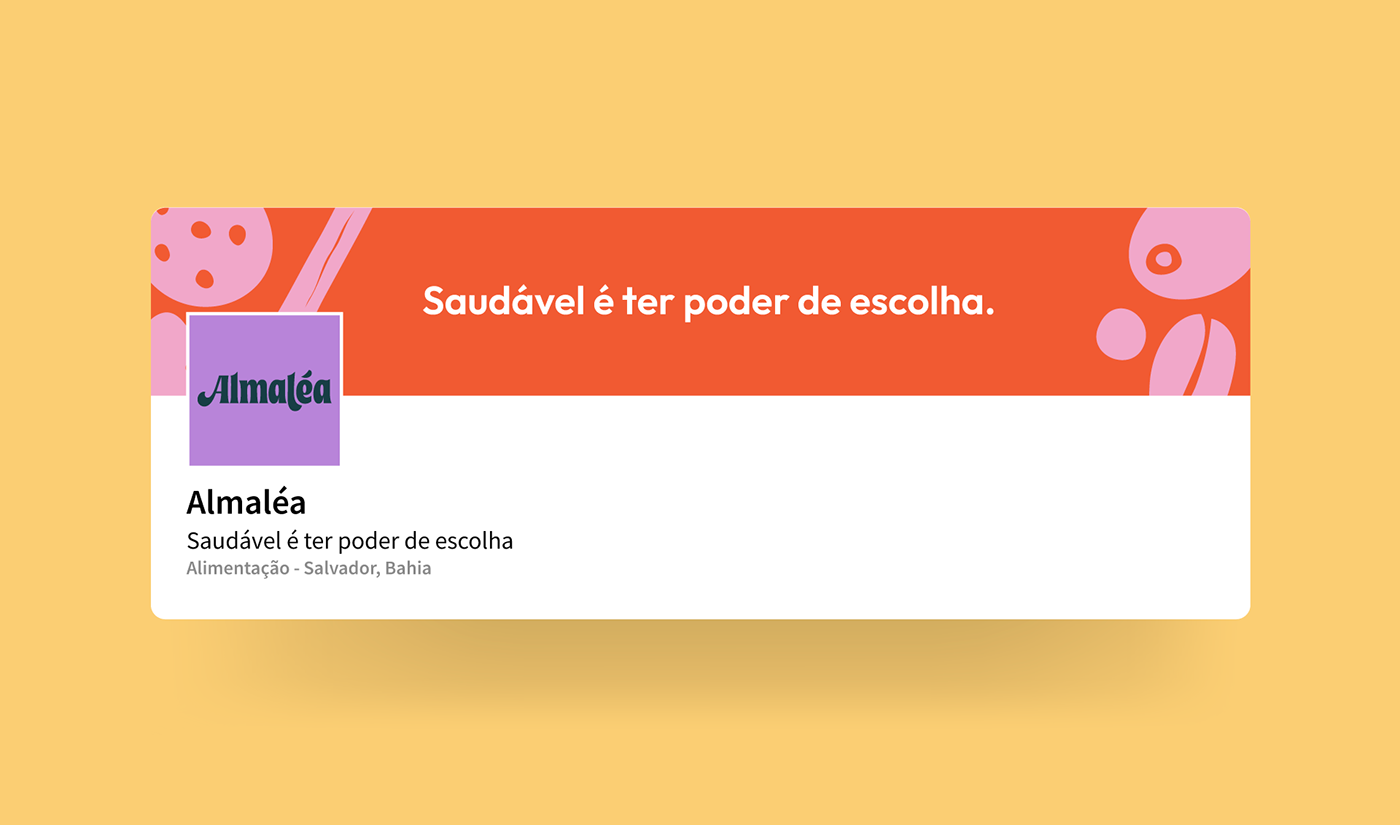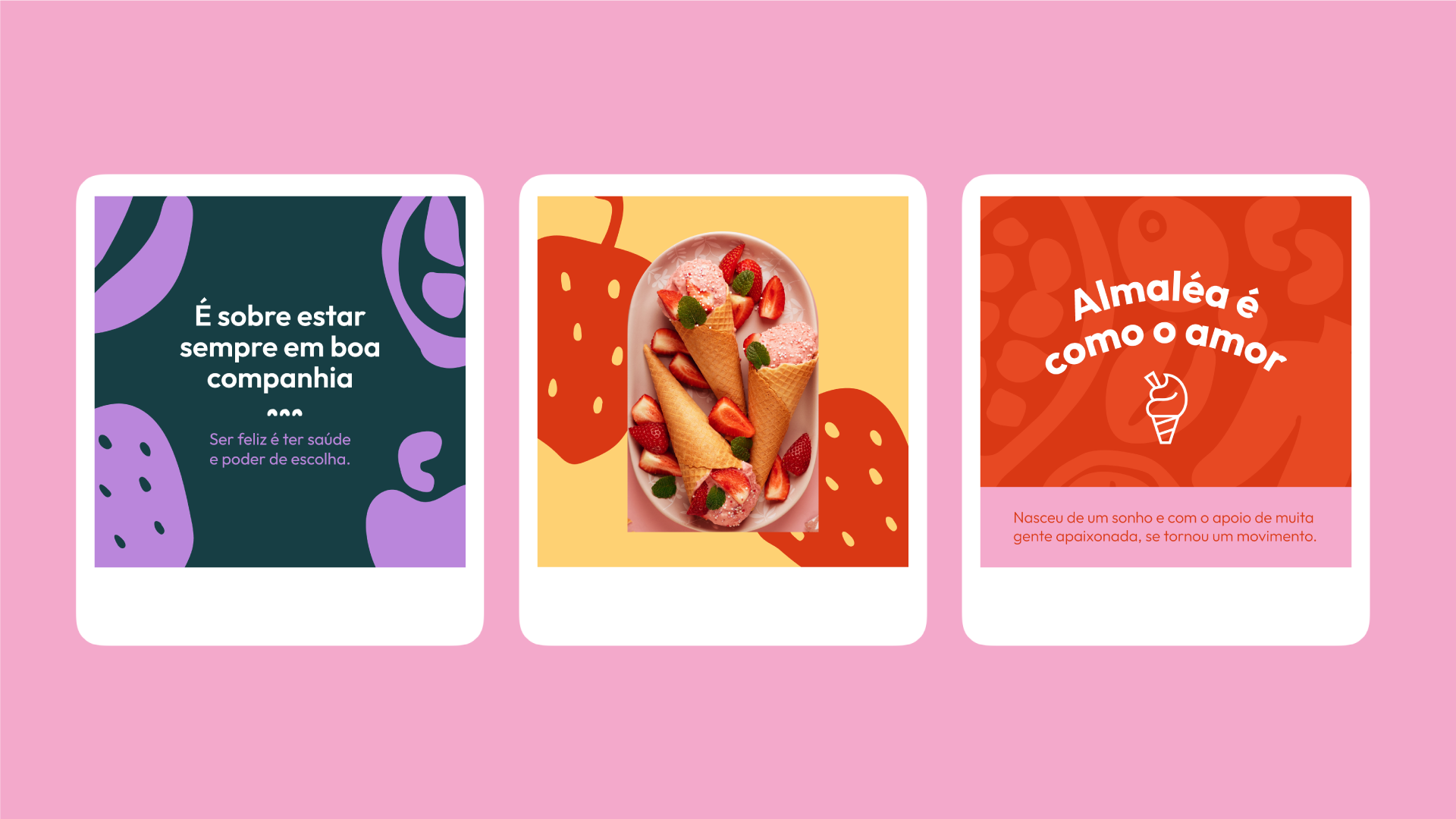 Branding and visual identity: Motora 
Strategic Direction: Luize Araújo
Strategy and writing: Luize Araújo, Juliana Argollo, Hannah Sá
Art Direction: Júlia Lago, Luize Araújo
Designers: Júlia Lago, Julia Sales, Juliana Argollo and Luize Araújo.
Mural art: Lara Robatto
Photographer: Luisa Alves