Carvão (charcoal in portuguese) is a steak house whose main concept is the use of smoke in the preparation of its dishes and drinks. The taste and smell of the ember are the main protagonists of the restaurant, present even in the desserts on the menu. Located in an upscale neighborhood of Salvador-BA, Carvão brings an innovative proposal to a premium audience, with dishes that balance refinement and modernity with a rustic presentation.
Challenge
When 
Studio Augusta
 invited us to develop the ambience of Carvão, our main challenge was to bring color and dynamism to the restaurant's internal environment, with an intervention that was urban and current, without losing the sophisticated atmosphere of the architectural project. For that, we were completely free to create the color palette, visual language and tone of voice that would unfold throughout the restaurant's communication.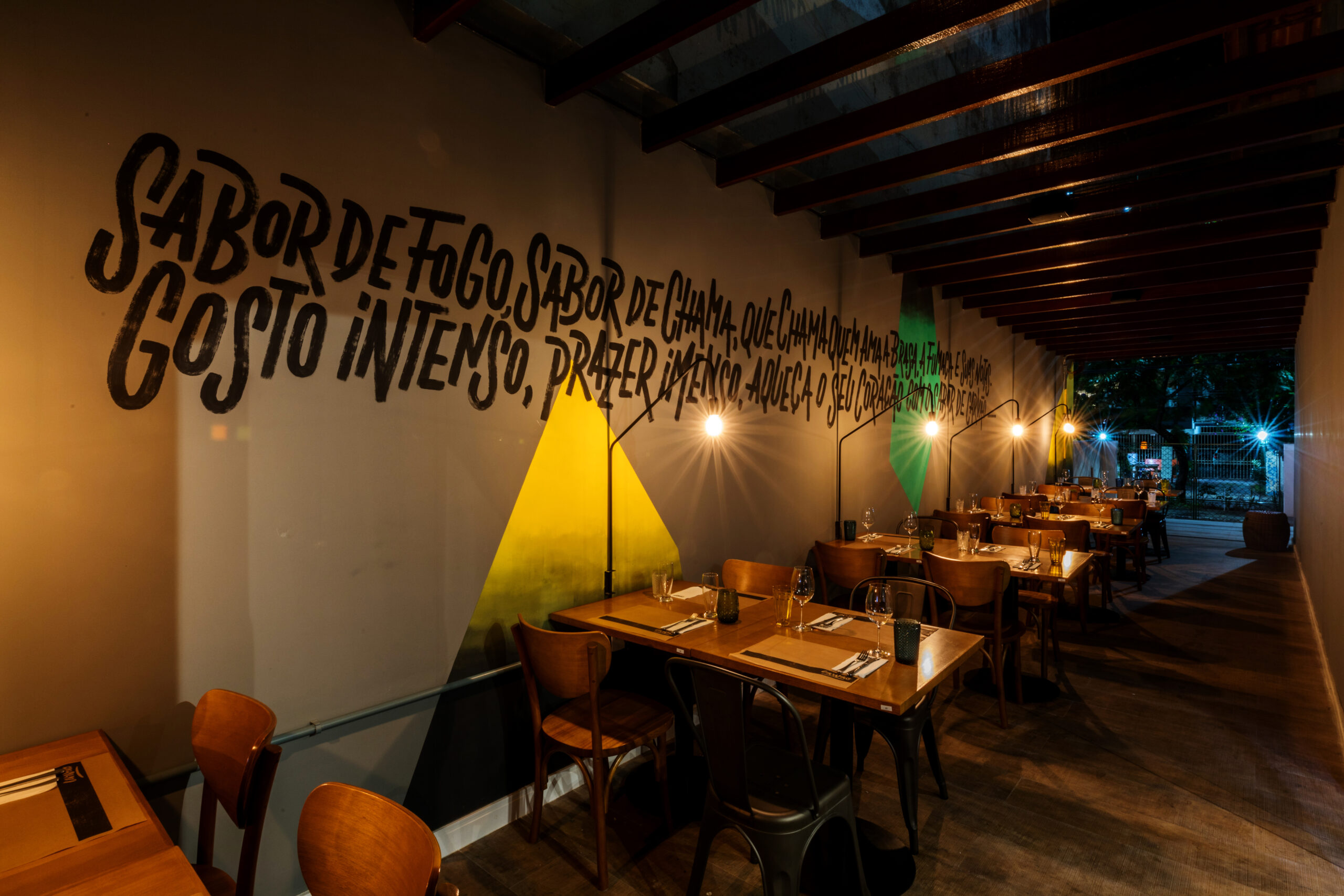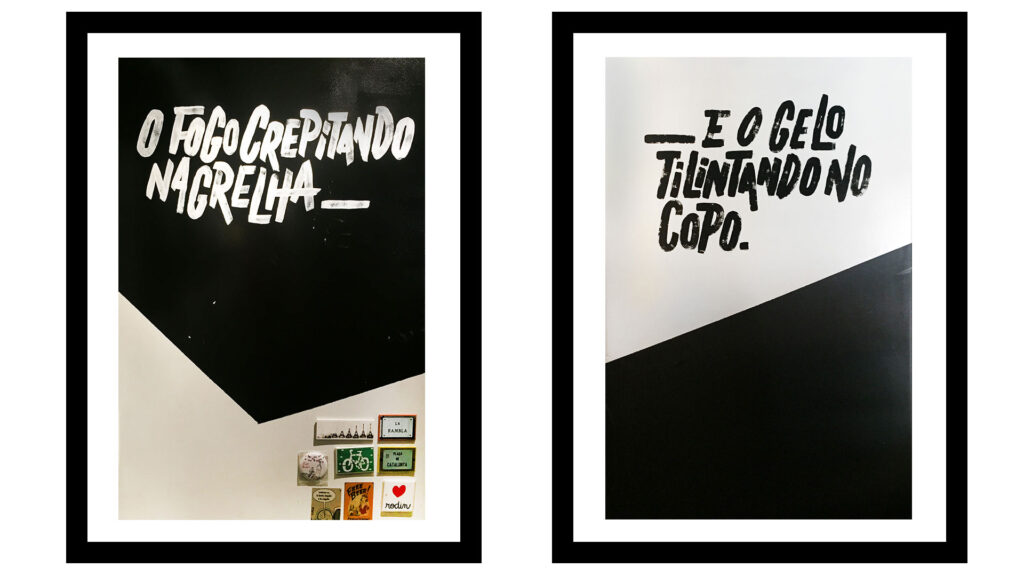 Solution
During the execution of the ambiance project, we proposed the use of wheatpaste posters (with tears and overlaps) and manual painting. We combined this work with the development of a poetic tone of voice, with rhyming phrases that spoke about smoke, flavor and affection, which today are present in several other points of contact of Carvão, such as placemats, napkins, mug, caps, t-shirts, online communication and the restaurant's own signage. 

These phrases make up the visual identity of Carvão, always written with manual lettering, developed exclusively for this purpose.
Brand flexibility
The consistency of the developed work made Carvão a well-liked and easily recognizable brand by its public. This allowed the language to unfold in other products, related to the restaurant's universe, as was the case of the Carvão beer, a Rauchbier with smoked malt in guava wood.
Branding, visual identity and environmental graphics: Motora (Juliana Argollo, Júlia Lago and Luíze Araújo)
Creative Direction: Magu Atala
Photography: Kato and Luize Araujo